Dr. Cyprien Lomas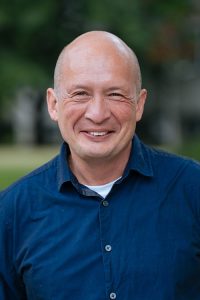 As Director, Cyprien was responsible for the ongoing and future direction and focus of the Learning Centre. His work included anticipating future needs of faculty, staff and students as well as ensuring that instructional support and information technology needs are being met.
He liased with faculty, instructors, staff, students and colleagues from other units on campus to ensure a good fit of learning practices and technologies for the Land and Food Systems environment. His work with the Educause Learning Initiative and international network of colleagues helped to ensure that LFS practices were in line with emerging and existing practices at other institutions.
Other initiatives include: organisational strategic planning, change management, incorporating emerging technologies into educational, administrative practices, and several podcasting, and rich media projects. Dr. Lomas also serves on the Advisory Group for the production of the Educause Learning Initiative 7 things you should know… series on emerging technologies.