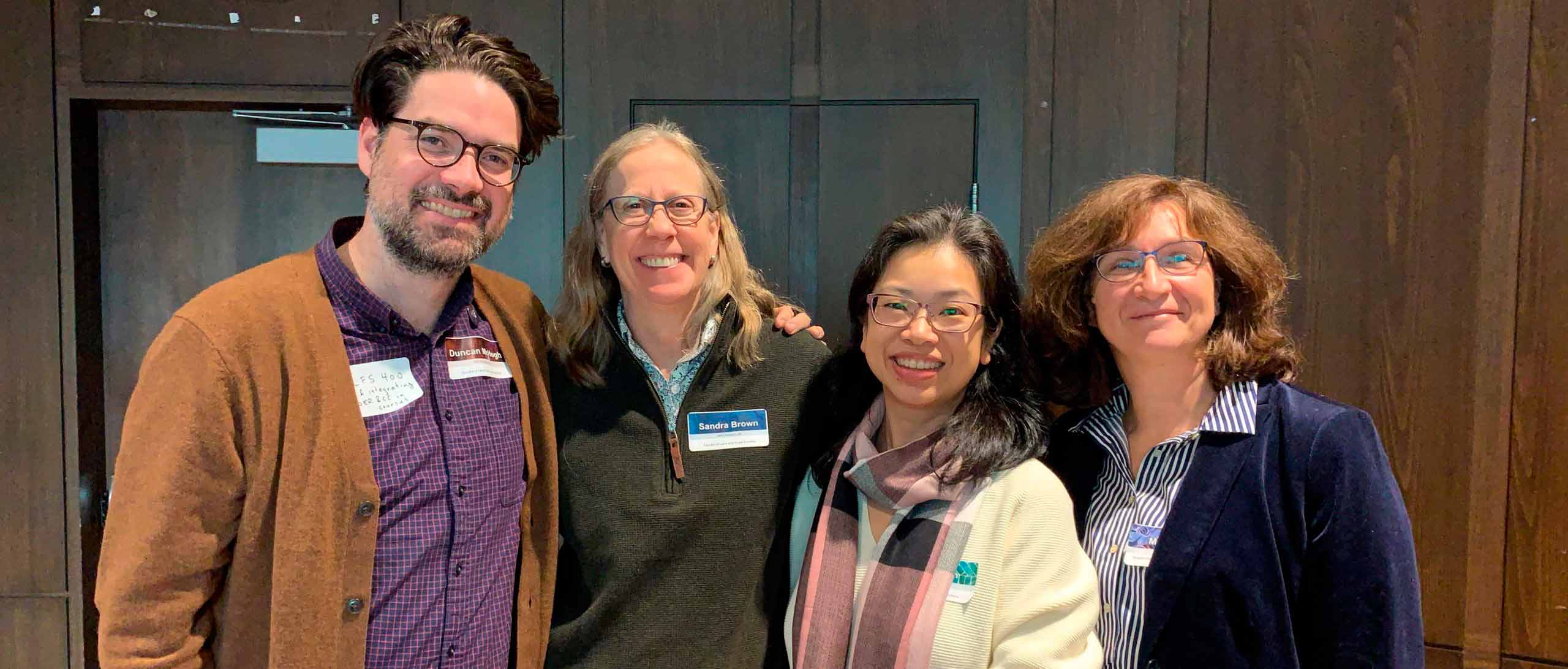 Congrats to four members of the LFS community recently named as OER Champions at UBC.
OER stands for open education resources. A joint project of the UBC Alma Mater Society, VP Academic & Provost, and the UBC Library, the OER Champions program aims to showcase "individual[s] who [have] made a significant contribution to the use of open educational resources (OER) at UBC Vancouver."
Dr. Maja Krzic was honoured for her work on the Virtual Soil Science Learning Resources (VSSLR), Dr. Judy Chan for her work in FNH 200, Dr. Sandra Brown for her work with open pedagogies , and Duncan McHugh for his work on LFS 400 and his advocacy for Creative Commons and open education within LFS.