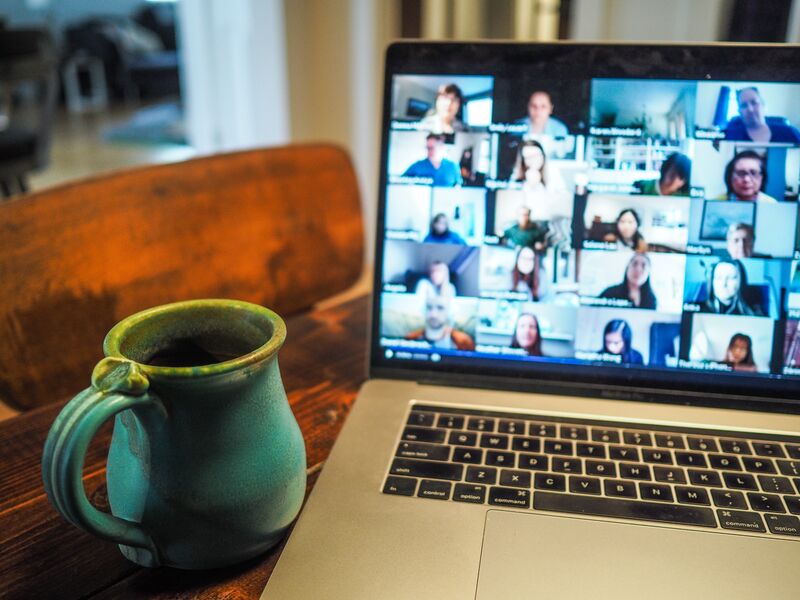 Objectives:
Familiarity with the tools
Know where to find more help
Share best practices
Set some standards
Create a community of practice
Be change-ready
Agenda:
Differences in TA responsibilities for online vs face-to-face
Moderating a web conference
Facilitating discussions
Locating Canvas documentation
Brainstorming topics:
Controlling screens remotely
Using waiting rooms
Sending Invite links via Outlook, option for registration of participants
Review settings on the screen:

Managing participants - settings/options; alternate view
chatting personally or to the group
hands-up
share screen settings
breakout rooms

Host – best practices
When & why to assign a co-host
Setting up a poll (Edmund)
Best Practices when controlling screens remotely
Best Practices to follow when using waiting rooms
Anything else?
Sending Invite Links via Outlook:
Outlook has a plugin that integrates Zoom invites and info right into your Outlook calendar invites
booking the room for someone else
Set the Expectations:
To record or not to record?
Will you let people participate?

How? (Chat | Voice | Video)
Work out how to participate

Who is your co-host?
Showing Up - AV check for others:
For your presenters
For anyone in the room
Turn this into a game!
Evolving Best Practices:
Share co-host
Home Setup
Best Practices for Zoom
Your Presenters:
Test the presentation
Don't get fancy - use one screen
Enforcing the rules:
Mute Everyone
Proper Identification - name, picture
Screen on or off
Lock the room
Running the Room:
Are people going to enter after the meeting starts?
Open Microphones
How are questions asked?
Booting people
When things go wrong (and they will):
Troubleshooting
Plan B
Back channel
Phone in numbers
Make Contingency Plans:
What can go wrong?
Backup Plans

Audio not working
Audio unclear or cuts out intermittently
Video not working
Web Conferencing system down
Internet goes down
Student equipment failures
Forgot how to do something

Don't panic!
Breathe!
Take note of call-in number and PIN
Call into session with your phone
Prepare Moderator to take over
Prepare alternative activity
Inform students of backup plans
Post Event:
Save the chat
Share the recording
Security:
Lock the room after people are there
Who can share screens?
Roles for your audience:
Real-time transcript taker
Summarizer
Google Jockey (?)
Context setter
Moderator
Objectives:
Setting up a meeting - booking a room
get there early
Sharing co-host

before the meeting
during the meeting

Setting rules

To record on not to record
Will you let people participate?

How? Chat | voice | video?
the rules of the room. e.g. how to participate

A/V check for yourself

internet
audio
lighting
video

A/V check for your presenters

For your presenters
For anyone in the room

Coaching your presenters

Test the presentation
Don't get fancy - one screen

Enforcing the rules

recruit a helper
Questions in Slido, the text or raise hands
Recruit some helpers
Review Settings on the screen:
Managing Participants

Security

Locking the room

May be an issue for those who lose connection

Enable Waiting Room
Do you want participants

Share screen
Chat
Rename themselves

Settings/Options
Alternate View
Chatting Personally or to the group
Raising hands
Share Screen settings
Breakout Rooms
Host - Best Practices:
Recording the session?

Let people know when you're hitting the record button
Once the meeting ends, a video file, audio file and a transcript of the chat will download to your computer

Mute All when the session starts
Using the chat for questions
Call on people to unmute
When & why to assign a co-host:
Sharing a co-host:
Share a co-host via their UBC zoom account
source: https://wiki.ubc.ca/LFS:Workshops/Best_Practices_using_Zoom
If you have questions or would like to know more about the topic of this session, please contact it@landfood.ubc.ca